ABOUT US
Greetings and welcome to my site, my name is Dev Ghosh, and I am a Professional Photographer, I represent Love Studio Photography.
Love Studio Photography is an Atlanta-based Wedding Photography & Cinematography Company that is available to serve anywhere in the world.
Wedding Photography is our specialty, but Photography and Videography services are offered for all types of events including Anniversaries, Engagements, Birthday Parties, Baby Showers, Corporate Events, Portraits and more.
We welcome you for a Consultation of your Wedding, Engagement, Portraits Session or any kinds of Events. Please contact us.
Who We Are
Love Studio is headed up by myself, and my clients say that my sharp eyes catch every detail and every special moment. My creative and innovative skills are second to none. Me and my team of five provide dedicated photographers and videographers for all events.
---

---
My well known production house is famous for quality and detail-oriented service. During the past twelve years of weddings and special events, including five years of serving from our commercial location, Love Studio Photography has built thousands of loyal customers.
All of Love Studio's team members are highly trained, experienced, well-equipped, and extraordinarily knowledgeable individuals in the fields of Photography, Cinematography and Printing. Today's technology and philosophy are used to combine high-end quality with old-world craftsmanship.


What We Offer
Weddings
Whether your wedding is a large event with hundreds of guests or a small event with a few close friends, Love Studio Photography knows how very important your special day is to you. And we know what it feels like to be marrying the love of your life. Let us show you the attention we give to every detail of your special day. No matter how big or small your budget is, Love Studio Photography gives each customer the same, excellent attention.
If you are having a destination wedding, don't worry! I have traveled to 26 states, Canada, and India to shoot weddings. In order to document your treasured moments, we will travel anywhere in the planet – wherever you need us. While we specialize in Indian Weddings, we also work with other brides from all different backgrounds.
Other Events
Love Studio Photography is available for all events like Engagement, Corporate, Anniversary, Birthday Party, Baby Shower and Maternity Shoot as well as family Reunion and Portraits. Family photos and portraits can be shot on location or in our studio. As with weddings, all clients of Love Studio Photography have their team of professionals ready to capture the treasured moments of your special event.
Portraits

We offer Portrait Session both in indoor and outdoor. There are many beautiful parks and Gardens in Atlanta metro area and surrounding. We offer the session to our clients based on their needs, convenience and budget.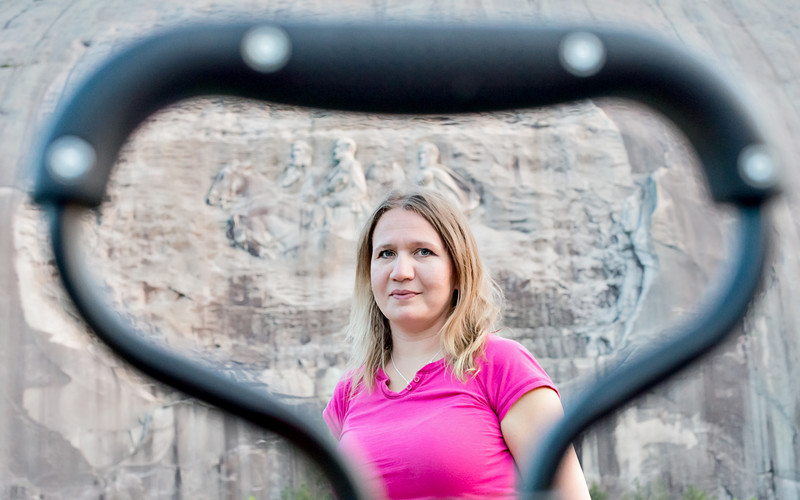 Portraits and Family Photo sessions need an appointment whether it is in Studio or out door shoot.
Coffee Table Albums
The Studio offers States of the arts Digital Coffee Table Albums. Every Wedding Album Designing is Unique. I know my Photographs better as I compose them with Arts, Imagination and beauty of my subjects. So I design the master piece by myself. The Albums are produced in World Top Albums Manufacture Company in Italy and USA.
Cinematography
Weddings Cinematography and HD Filming is our another service. Most of our clients love to book us both Photography and Filming services for their Events.
Printing
We do Archival quality Photographic Printing in Luster, Metallic and Pearl papers. Every image is corrected, touched up, Enhanced as needed before Printing. The Printed output of each Photograph is an Artwork itself and delivered to our clients to Cherish for Generations.
We print on Canvas and create Gallery wraps. Love Studio Photography is proud to serve other professional photographers printing service.
We also Design and Print large Banners. We use Epson Technology for all of our large format Printing. It is the right place for high Quality very large size Photographic Printing.
How We Started
Just as every wedding is a beautiful, unique love story, Love Studio Photography is a love story all of its own. Love Studio was founded in 2004 by two people in love: myself, Dev Ghosh, after graduating from the New York Institute of Photography, and my wife, Luda, a professional international journalist and video journalist intern with CNN. Together we created a business and began offering wedding photography and videography, specializing in Indian Weddings. Me and my wife Luda bought our first home, which became Love Studio Photography's first production house.
It didn't take long for word of me and Luda's talents to get out and our popularity grew quickly. We opened Love Studio at its present location in 2010. The original production team of husband and wife now has expanded to a team of five professionals.
Let us, the artists at Love Studio Photography document forever the most important moments in your life with quality photographs to provide lasting generations, treasured memories that nothing else can replace
Copyright: 2004 - 2022 Love Studio Photography by Dev R Ghosh 678-557-7419